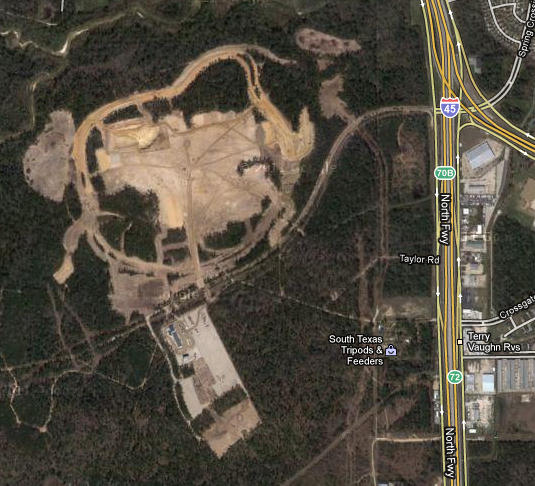 Bryan Milton, President of ExxonMobil Global Services Company, officially announced to all U.S. employees that ExxonMobil is constructing a new campus in Spring Texas.  Rumors of ExxonMobil building a new campus have been swirling for numerous months but ExxonMobil had remained silent that is until today.
According to the internal announcement the campus will be located on a 385 acre tract of land near the intersection of I45 and the Hardy Toll Road. The campus will include multiple low-rise office buildings, laboratory, conference and training facilities, outdoor open spaces, food venues, and child care. As the campus is constructed relocation of employees will begin. It is projected the first employees will be relocated in early 2014 and that full occupancy will occur by 2015.
What can we expect the new ExxonMobil campus to look like?  Click over to Swamplot to view what the architects have in mind.
The relocation of ExxonMobil employees to its new campus will create an increase in housing demand which in turn will increase real estate prices in Spring Texas.
kevin @ Idaho Real Estate said at June 10th, 2011 at 2:47 pm

What a great addition to your community! There is no question that the creation of more employment opportunities corresponds directly to a better housing market and ultimately higher homes prices.

edward said at November 7th, 2011 at 2:49 pm

ohh, so this is why gas is still $3.50 a gallon

Kevin Charles said at March 18th, 2012 at 4:27 pm

Was trying to see how to apply for an electrical position. In the spring woods village
What is your opinion?