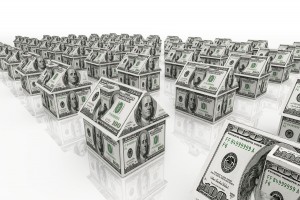 How did the Spring TX Real Estate Market fare for 2008?  If you listen to the national media you would believe that very few homes sold and the homes that did sell sold at garage sale prices.  
But what the media reports on at the national level is not always reflective of what is going on in our local real estate market. 
The truth according to our local MLS numbers for Area 13 (the majority of the area has a Spring TX mailing address) is
2,331 homes SOLD in 2008.  In my opinion, 2,331 is still a lot of homes that changed hands between buyers and sellers. Did our real estate market experience fewer sales in 2008 than in 2007?  Yes. But was it 35% less or 25% less or even 15% less sales? None of these numbers. In 2008, we experienced 12.7% less sales than in 2007. Not a bad number considering our Spring TX real estate market weathered a hurricane, a historical election, and a downturn in the national economy.
Median home price was $139,000 for 2008. The median home price did decline in comparison to 2007. But unlike some other real estate markets that experienced 10% or even 35% price decreases, our median home price decreased by a paltry 2.1%. Not even enough of a decrease to warrant a sound bite on the local 6 o'clock news.
Were sellers accepting low ball offers in 2008?  Nope. The sold to list price was 97% for the year. The same sold to list price as it was for 2007. If Spring Texas home sellers priced their home correctly for the market they did not have to accept a low ball offer. If the home was not priced right, the home experienced higher days on market until the sellers adjusted the price to match the market.
Average days on market was 84 days for 2008. The days on market was higher than 2007 by 6 days or 7.7%.  I would not consider these numbers to be terrible.
In comparison to the last five years, 2008 was a bad year for the Spring Texas real estate market. But bad is a relative term especially when you compare 2008 to some of the best years our local market has experienced. Sure, I would have liked to have more transactions during 2008. But I also know Realtors in parts of Florida and California who wished their markets fared as well as our Spring Texas real estate market did in 2008.
Our real estate market has not experienced the huge price appreciation and thus not the corresponding huge price depreciation as other markets. And instead of exciting and volatile I would describe our real estate market as stable. And I like stable. I don't know if that means I am boring person or not. But when it comes to the real estate market I will take a stable market instead of a highly volatile market any day of the week, month, or year.
Read also:
Give us a call at 281.804.8626, if you are ready to take advantage of the lower home inventory levels and are ready to put your Spring Texas home on the market.
The data represented is from the Houston Association of Realtors MLS for existing homes in Area 13. Area 13 covers the geographic boundaries of East – I45 to West – Hwy 249 to South – Beltway 8 to North – Spring Cypress.