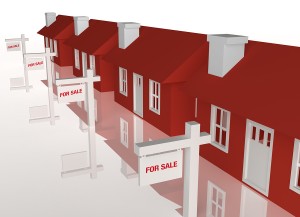 If you think you are seeing fewer "For Sale" signs, you are right. In comparison to a year ago, the Spring TX Real Estate Market has seen a 30% drop in homes on the market and a 28% drop in new listings taken.  Our real estate market now has the lowest level of single-family homes on the market since 2007.
Our months of inventory stands at 5.4 months which is almost a full month less than the 6.3 months of inventory in January 2008.  In comparison to South Florida's 28 months of inventory or Chicago Illinois's 15 months of inventory, the Spring Texas real estate market has an extremely low level of inventory.
The battles currently taking place in the House and the Senate over the national economic stimulus package will hopefully reduce the swelling housing inventory and depreciating home prices in cities through out the U.S.  But with only 5.4 months of inventory in Spring Texas, we do not need an economic stimulus package to reduce inventory levels.
Our real estate market will benefit from the national stimulus package because it will provide home buyers with an additional incentive beyond historically low interest rates to purchase a home. What we need now is the return of consumer confidence.
If you are thinking about selling your Spring Texas home, now is the time. Home buyers will be back out in force with the passing of the national economic stimulus package. Low inventory levels means less competition making it easier for your home to out shine the other homes on the market.
Read Also:
Give us a call at 281.804.8626, if you are ready to put your Spring Texas home on the market.
The data represented is from the Houston Association of Realtors MLS for existing homes in Area 13. Area 13 covers the geographic boundaries of East – I45 to West – Hwy 249 to South – Beltway 8 to North – Spring Cypress.