About 10 years ago it was easy to know if your house was for sale.  And if you weren't 100% sure all you had to do was take a quick look oute the window.  If you saw a real estate "for sale" sign in your yard, your house was for sale.  But fast forward to today and it's possible that your Spring Texas house could be listed for sale on numerous websites without you knowing.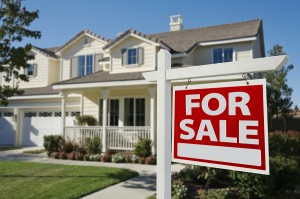 The reason it is listed for sale may be because you have been a victim of a real estate scam.  But the more likely reason is because the status of the listing was not changed when either you purchased the home or you took the home off the Spring Texas real estate market.
Your house could be listed for sale on YouTube , Google, Craigslist.org, OLX, Facebook, Realtor.com, Trulia, Zillow, your real estate agent's site, or numerous other real estate sites.  The reason your house could be wrongly listed as for sale on a site when it's NOT for sale is due to the site's source of data for its listings.
If the real estate site uses our local Houston MLS (multiple listing service) as their date source, then the information is fairly accurate.  I won't say 100% accurate because a house could be sold but still be showing as for sale because the listing agent has not updated the listing in the Houston MLS.
Numerous Internet sites and real estate sites receive their listing data NOT from the Houston MLS but directly from individual real estate agents and from syndication sites.  When a house is sold or taken off the Spring Texas real estate market, these sites are dependent upon their data source to update the data.  The problem is the real estate agents and the syndication sites do not update the data.  Resulting in houses being represented as for sale that are NOT for sale. The solution is for these sites to work out an agreement with the Houston MLS to receive a feed of its listing data. But that won't happen because the feed agreements cost money.
If you want to find out if your Spring Texas house is listed for sale, google your address.  If you discover its listed for sale and its NOT for sale, contact the listing agent and ask them to remove the listing.
Read also: