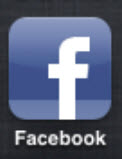 There's a good chance that when your put your house on the Spring Texas real estate market, you shared this information with your friends on facebook.  You might have even pasted a link to your home's listing or to its virtual tour on your facebook page.  Your friends probably gave you encouragement and wrote on your wall "Great house! I am sure it will sell quickly!".
Three months have gone by and your house still has not sold and you have become discouraged. In hopes of getting some encouragement from your facebook friends, you write on your wall "Tired of making two house payments. We should have sold our house in Spring TX before buying a home in Chicago. We are almost ready to give it away just to get rid of it."  Your friends responded immediately responded with "Hang in there! I am sure the right buyer will come along soon." You got the encouragement you wanted but what you also gave potential buyers your reason for selling your home and your current financial situation.  
Sharing your home's listing with all your facebook friends is a great idea.  As your listing as the potential to go viral and be found by the right buyer.  If your house isn't moving, seek encouragement from your friends in person and not online because otherwise you may indirectly be sharing information with the buyer.