The final numbers are in and its time to reflect on the Spring Texas real estate market of 2011 and make some predictions for 2012.
Highlights of the Spring Texas real estate market of 2011: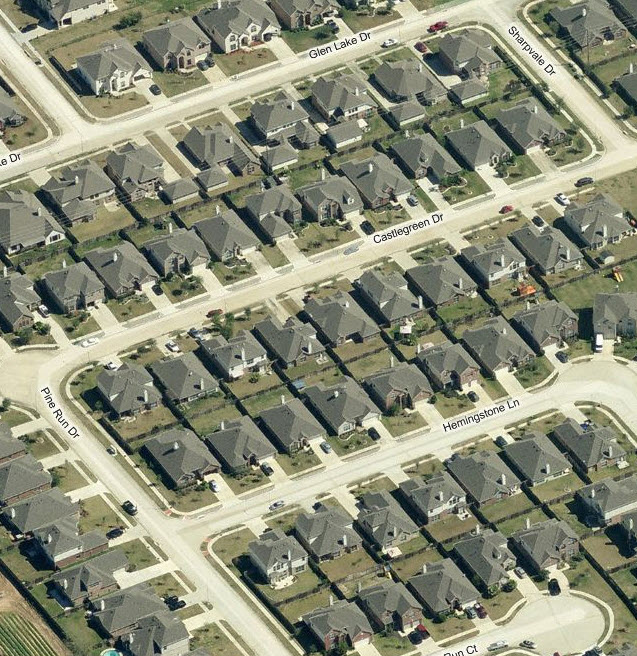 Lending requirements remain tight – Money is still available for home loans. But unlike 2005 and 2006 when all you needed was to be alive and a credit score (not even a good one) to get a loan, lenders are requiring buyers to provide an exhausting amount of supporting documentation.
Mortgage interest rates hit 50 year lows – The housing market does not live on interest rates alone as new lows did

not

spur housing demand.
4% Increase in home sales – 2,124 homes were sold in MLS Area 13 in 2011. More homes sold in 2011 than 2010 and 2009.
Stable prices – Average home prices experienced a small decrease of 2%.
Rentals increase – Tougher loan requirements, higher unemployment, and the poor housing market in other areas all attributed to a 4% increase in single family home rentals. During 2011, 2,124 single family homes were rented in MLS area 13.
Months of Inventory increase – Months of inventory increased from 6.8 to 7.1 months along with days on market from 80 to 92 days.
Exxon Mobil Campus – Exxon Mobil finally publicly announced they are building a campus in Spring Texas. The first employees are projected to be working at the new campus by the 4th quarter of 2013. Exxon Mobil's campus will fuel housing demand in Spring Texas and the Woodlands.
Predictions for the Spring Texas real estate market of 2012:
Mortgage interest rates will remain low – Fixed rates for 30-year loans will remain below 4.5% and you could possibly see rates as low as 3.5%.  Interest rates will start to creep upwards toward the end of 2012.
Consumer confidence on the rebound – Consumer confidence made a come back towards the end of the year. People who have been thinking about buying a home or trading up will put those plans into action in 2012.
Job Growth – Greater Houston Partnership predicts a net gain of 84,600 jobs for the Houston region which is an increase in job creation of  3,600 over 2011. Houston is currently adding more jobs than any other large metropolitan in the nation. An increase in jobs always means good things for the housing market as more people can afford to buy a home.
Relocation business will increase and inventory will decline – Housing demand driven by consumer confidence and relocation increase will decrease inventory and the outcome will be a slight increase in home sales.
Bottom line – 2012 will be a slightly better year than 2011 but it will not be a record breaking year. Months of inventory will decrease and home prices will experience a slight increase.
In 2011, Prudential Gary Greene Realtors (our broker) experienced its 4th best year ever as it grew 2x as fast as the competition. Our Prudential Gary Greene Champions office represented over 1,300 buyers and sellers in over $281 million in real estate transactions.  Our office was thrilled to have been chosen by over 1,100 sellers in the listing of their homes.
Data is from the Real Estate Center at Texas A&M University and the Houston Association of Realtors MLS for single family existing homes in Area 13. Area 13 covers the geographic boundaries of East – I45 to West – Hwy 249 to South – Beltway 8 to North – Spring Cypress.