Number 1 on the list of the Top 10 Healthiest Housing Markets for 2013 is …..  drum roll, please ……  Houston Texas.  Based upon a city's job growth, vacancy rates, and foreclosure rates, Trulia.com determined the healthiest housing markets. Houston and San Francisco came out on top due to their solid fundamentals.
1.  Houston, TX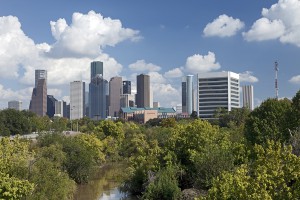 2.  San Francisco, CA
3.  Bethesda -Rockville – Frederick, MD
4.   San Antonio, TX
5.   Austin, TX
6.   Seattle, WA
7.   Omaha, NE
8.   Peabody, MA
9.   Fort Worth, TX
10. Louisville, KY-IN
The housing prices in other markets have experienced a wild roller coaster ride in price fluctuations but not Houston.  The Houston real estate market continues to outpace other markets because of its job creation. For the majority of people it all starts with a job.  If you have a job, you have an opportunity to buy a house. Granted you need a good credit score and money for a down payment too.
If you want to lock in a historically low interest rate and are ready to buy a house, give us a call at 281.300.3141.  We are licensed Realtors with 10 years experience serving the Northwest Houston area of Tomball, Spring, and the Woodlands.
Start your search for Spring Texas homes for sale