In negotiating price on Spring Texas homes, there are two things I can count on. First … buyers never want to overpay and Second … sellers want as much money possible for their home. Since this article is geared towards teaching buyers how to get the best deal on their home purchase, all you Spring Texas home sellers do not read any further. Instead read one of my many articles geared towards Spring Texas home sellers.
Okay buyers, now that the sellers have left, we can unveil the SECRETS to getting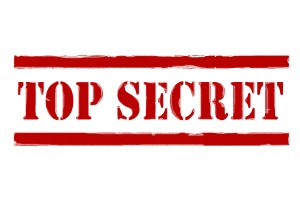 the best deal on your home purchase.
Be Pre-Approved for a Loan – A pre-approval letter informs the sellers that you are a qualified buyer who has the financial means to purchase their home. In many instances, the sellers will not even begin the negotiating process until they have received your pre-approval letter.
Additional Earnest Money – Show the seller that you are serious about purchasing their home by providing DOUBLE the customary amount of earnest money. In the Spring Texas real estate market, earnest money is typically 1% of the offer price.
Read Also: What is Earnest Money?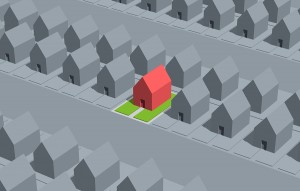 Know the COMPS – Spend time reviewing the COMPS. COMPS are comparable homes sold within the last six months that were located in the same area, similar square footage, similar age, and same number of stories as the subject property. Its only by thoroughly analyzing the COMPS that you are going to know whether the house is overpriced, priced right, or under-priced.
Read Also: Spring TX Real Estate: Market Report
Make a Reasonable Offer – Submitting a LOW ball offer to determine how much the seller will come down on his price will never get you the best deal. All you have done is made the seller mad and now he does not want to negotiate with you at all. Instead make an aggressive, but reasonable offer based upon the comps and in return you will get the sellers best deal.
Read Also: Spring TX Real Estate: Negotiating a LOW Ball Offer
Have a Real Estate Agent represent YOU – You are about to make one of the largest financial investments of your LIFE. You need to have an experienced full-time Realtor who is familiar with the Spring Texas real estate market representing you. Your Realtor will be your best financial advisor. He / she will know if its a buyers or sellers market and how to negotiate to get you the best deal. Make sure you know who your Realtor is representing. If the Realtor is the listing agent, he / she is representing the seller.
Tell your Story – The majority of sellers like their neighbors and want to provide them with a NEW good neighbor. So make sure your Realtor shares your story. Inform the seller that you love their house, you are highly financially qualified buyers, and their house is your first choice but you have a very close second. The seller will become more at ease and comfortable and you in return will get a better deal.
Be Ready to Walk – Try not to get emotionally involved in the negotiating process. If you are unable to negotiate favorable terms, you need to ready to walk away from the transaction and move on.
Read Also: Top 10 Tips for NEW home buyers
Begin your Search for Spring Texas homes by calling Rick Ratchford at (281) 300.3141 or Jill Wente at (281) 804.8626. We are Spring Texas Realtors with Better Homes and Gardens Gary Greene.