Quite frequently I get asked "Is now a good time to buy a home in Spring Texas?" Its a good question. We all work hard and want to make the best financial decisions possible. Nobody wants to buy a home today for $200,000 and find out tomorrow or next year that its only worth $140,000.
We have been lucky because the Spring Texas real estate market has not experienced the volality that has been felt in the California and Florida markets. Yes, our sales activity is down over previous years but the bottom line is how are prices holding up and is now a better time to buy than it may be in the future.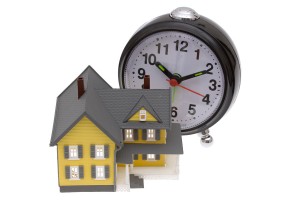 In my opinion, now is a great time to buy and I say that not just because I am a Realtor. But because I see some very compelling reasons to do so.
3 Reasons why now is a good time to buy a Spring Texas home:
1. BUY before home prices increase – Home prices are poised to increase especially new home prices. One reason is the cost of transportation. As reported in the Houston Chronicle, the increased cost to transport goods to the job site coupled with the higher prices of concrete, steel, and plastic pipe have local builders feeling the pinch. Its just a matter of time before the new home builders have no choice but to raise prices.
Over the last month, I have had pricing conversations with several local builder sales representatives and they are all reading from the same hymn book. Stating that they have been informed that price increases are on the way.
Read also: Top 10 Tips for NEW home buyers
2. BUY before inventory decreases – According to the May statistics on the Spring Texas real estate market, we currently have seven months of inventory. Making now a good time to purchase a resale home since there is a lot of inventory available for you to choose from.
The amount of available inventory also translates into more competition between sellers for buyers. We currently have over six months of inventory, which is considered to be a buyers market. Making it a good time to be able to negotiate an attractive price on a resale home.
Read also: How to get the best deal on your Spring Texas home purchase
3. BUY before Mortgage interest rates increase further – Freddie Mac, a mortgage financing group, reported this week that the national average for a 30 year fixed rate mortgage increased to 6.42%. Still a good interest rate BUT its the highest in nearly 9 months. Many lenders are afraid that the FED will be forced to raise interest rates to combat against inflation.
No lender has a crystal ball that tells them the direction mortgage interest rates will head. So your best bet is to lock your mortgage interest rate to protect yourself from any future rate increases. Just remember you need to have a property address before a lender can lock a mortgage interest rate for you.
If you want to take advantage of this great time to buy Spring Texas real estate, Contact Jill Wente & Company, we will guide you through the entire home buying process.