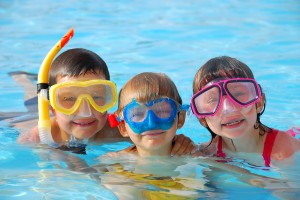 If your vision of the perfect home comes with its own private pool, then you will love all the numerous options available for you on the Spring Texas real estate market. As of today, there are 286 Spring Texas homes for sale with a private pool in the $100,000 – $600,000 price range. That equals to 14% of the homes on the market have their own private pool which gives you plenty of choices.
But how do you know if you are a private pool person? To find out you need to ask yourself a series of questions.
1. Are you willing and able to pay for the upkeep of a pool? Some of the expenses associated with owning a pool include the following:
chemicals to keep the water clean and in balance
electricity for the pool's lights, to run the spa's pump, and to heat the pool
liability insurance which is even higher if the pool has a diving board
2. Do you have the time? Maintaining a pool does come with a weekly time commitment. There is skimming that needs to be done along with checking the php balance and adjusting the chemicals. Of course you can always hire someone to maintain the pool but that adds to the expense.
3. Probably one of the most important questions to ask yourself is how are you going to handle safety. You do NOT want to be the lead story on the six o'clock news as the owner of the pool where the latest drowning occurred.
So ask yourself are you a private pool person or not?
If Yes, great you are going to love having the convenience of swimming whenever you want. And because of the mild year around temperatures in Spring Texas you will be able to enjoy your pool for a good six months instead of the typical three months.
If No, don't be too disappointed. The majority of subdivisions in Spring Texas have their own pools. And the pools are becoming more and more elaborate with some bordering on the scale of a small waterpark with water slides and splashpads. You will have plenty of time to enjoy your subdivision's pool as they are typically open six days a week during the summer.
Private pool or no private pool, give us a call at 281.804.8626 or 281.300.3141 and we will help you find the right place to call "home".