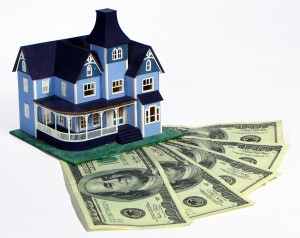 If you thought you missed out on the lower minimum down payment for FHA loans, don't worry due to a postponement you still have time. The minimum down payment for FHA loans which was scheduled to increase from 3% to 3.5% on October 1, 2008 has been postponed. The revised effective date of the increase is now January 1, 2009.
The media has done there best to scare home buyers into believing that they can not get a loan because the credit markets have dried up.  But in a discussion I had today with one of our local Spring Texas mortgage lenders, she said "I am looking for loans. We have money to lend". 
But are the curret interest rates any good?  I asked that question today and the answer was "the interest rates are good. FHA loans for a 30 year term are averaging around 6%". They are not quite as low as they were a couple of weeks ago when the government announced their take over of Fannie Mae and Freddie Mac but they are a far cry from the 10% mortgage interest rates of the early 1990s.
Good news for Spring Texas home buyers!!! Low interest rates and low minimum down payments are still available for at least a couple more months.  Plus with 6.9 months of inventory the Spring Texas real estate market is considered to be a buyer's market. If you are a buyer your best opportunity for low interest rates, low minimum down payments, and low prices is right now.
If you want to take advantage of the current financing and buying opportunity, give us a call at 281.300.3141 or 281.804.8626 and we will be happy to help you.
Read also: