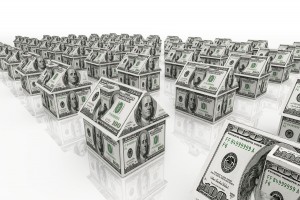 How's the Spring TX real estate market fairing?  Is it getting better or is it getting worse? In a word "BETTER".
Our months of inventory has decreased and is creeping closer to a balanced market at 6.2 months. According to the National Association of Realtors, nationally the real estate market has 10 months of inventory.
Our Spring Texas real estate market has out-performed the national real estate market through out all of 2008 and it continues to do so.
 Sales ? 

–  12% decrease with 201 October 2007 sales versus 189 October 2008 sales. The percentage decrease in sales was smaller in October versus recent months. With the majority of the damage caused by Hurricane Ike repaired and the national election now behind us, the buyers are starting to find their way back out into the Spring Texas real estate market. 

Active Listings ? –  23% decrease in active listings on the market from 1,772 in October 2007 to 1,365 in October 2008.  Less active listings and less qualified buyers combine for a balanced market.

Months of Inventory ?

–  7% decrease in months of inventory to 6.2 months. With the months of inventory now hovering closer to 6 months, a more balanced market between buyers and sellers has returned.  Buyers your best chance to get a good deal on a Spring Texas home is right NOW. As Sellers are experiencing less showings due to the Holidays and are more willing to deal.
Days on Market ?

–  4% increase of Days on Market from 84 to 87. Buyers are being more choosy. They feel no urgency to buy and are taking their time to make a decision. Requiring home sellers to be more patient.

Sales Price to List Price ?  –  No change in the Sales Price to List Price which remains at 96%.  The homes that are selling have been priced right to attract buyers. And thus sellers are able to negotiate a high sales price to list price.
If you are thinking about buying a home now is the time. With 6.2 months of inventory, the market is coming into a more balanced position and the negotiating power that buyers have enjoyed the majority of 2008 is starting to disappear.
And contrary to what you may have heard, lenders so have money to lend. Getting a loan will require more documentation than previously but there is MONEY available for loans. Plus interest rates are still very attractive with 30 year rates at around 6%.
If you needed another reason why now is a good time to buy a home, then buy before the minimum down payment on FHA loans increases.  On January 1, 2009 the minimum required down payment increases from 3% to 3.5%.
If you are thinking about selling your Spring Texas home, contact Jill Wente at 281.804.8626. If you are considering purchasing Spring TX real estate, please contact Jill Wente, Spring Texas Real Estate Agents and we will guide you through the entire home buying process.
Read also:
The data represented is from the Houston Association of Realtors MLS for Area 13. Area 13 covers the geographic boundaries of East – I45 to West – Hwy 249 to South – Beltway 8 to North – Spring Cypress.