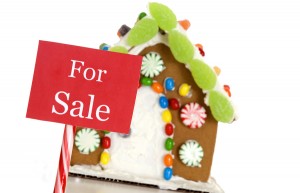 For the first time in all of 2008, the months of inventory dips below 6 months for the Spring Texas real estate market. Six months is considered a balanced buyer and seller market.
Up to this point in 2008, the buyers have been in control but the reduced months of inventory indicates a change in power is occurring.
Now homes are not flying off the market as quickly as gingerbread houses during the Holidays. But with fewer active listings on the market and low interest rates enticing home buyers, the gift of a contract may be in some deserving home sellers near future.
 

Sales ?

 

–  23% decrease with 202 November 2007 homes sales versus 156 sales in November 2008. Fewer active buyers and qualified buyers resulted in fewer home sales. 
Active Listings ? –  25% less active listings on the Spring Texas real estate market from 1,681 in November 2007 to 1,261 in October 2008.  Less active listings and fewer active buyers and qualified buyers combine for a decrease in months of inventory.  
Months of Inventory ?

–  11% decrease in months of inventory from 6.5 months in November 2007 to 5.8 months in November 2008.  Through-out all of 2008, the months of inventory has been over 6 months indicating a buyers market. The buyers have been wielding their power over the sellers and were able to strike some pretty good deals. But the tide is a changing and the pendelum is beginning to swing towards the seller's side. If you are a buyer get out into the market now before the sellers have been told its their turn to be in the driver's seat.
Days on Market ?

–  2% increase of Days on Market from 84 to 86 days in November 2008. Buyers are still being choosy in their selection with the staged homes selling sooner than the average days on market.
Sales Price to List Price 

? – The Sales Price to List Price increased from 96% to 97%.  Another indication of the pendulum starting to swing to the favor of the sellers.  As sellers are not having to significantly move off of their list price to get their Spring Texas homes sold. 
Contrary to what the media wants you to believe, home loans are available. Getting a loan will be more of a hassle than in the past because the lender's underwriters are requiring more documentation. But the good news is that the lenders do have money to lend. Plus interest rates took a significant drop a couple of weeks ago and the interest rates for 30-year loans are currently around 5.25% to 5.5%.
If you need another reason to buy a home now besides low interest rates, then buy before the first-time home buyer tax credit disappears on July 1st, 2009.  The tax credit really amounts to a 15 year interest free loan from the government. But a no-interest 15 year loan beats the 1 year no-interest loans offered by the furniture stores.
Read also:
Give us a call at 281.300.3141 or 281.804.8626, if you are ready to take advantage of the low home mortgage interest rates by purchasing a Spring Texas home.
The data represented is from the Real Estate Center at Texas A&M Univerisity and the Houston Association of Realtors MLS for Area 13. Area 13 covers the geographic boundaries of East – I45 to West – Hwy 249 to South – Beltway 8 to North – Spring Cypress.