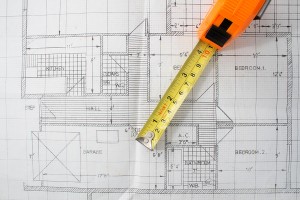 When inputting the listing of a Spring Texas home for sale in our local MLS, we are provided with four options from which to choose as the source of the square footage. The options are builder, seller, appraisal, or appraisal district.
Since there is no common standard for calculating square footage, it is easy to understand how four different sources would yield four different answers.   
Thus two identical homes could have different square footages because the source of the square footage for both homes were different. But that is not the only reason why two identical homes may have different square footages.
I have seen instances in which two identical homes both cited the appraisal district as the source of the square footage but the square footage was different. But what caused the same source to yield two different results? 
The differences can occur because of an error in measuring made by the appraisal district's appraiser. Or because the appraisal district's appraiser estimated instead of measuring the square footage. When Spring Texas subdivisions were under development, the appraisal district's appraiser would stop by the builders model homes and collect the square footage of the builders floor plans.
The majority of the time relying upon the builders square footage provided more accurate square footage numbers and less discrepancies between identical homes. But human error still comes into play in situations where the appraisal district's appraiser incorrectly identified the floor plan of the home.
Knowing that various source of square footage exist and that discrepanices can exist between them will help you in your analysis of the comps. And ultimately you will be able to make a better financial decision on the purchase of your Spring Texas home.
Read also: