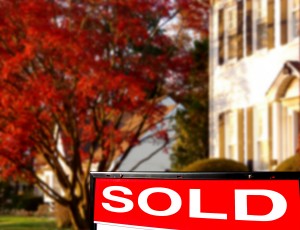 The latest MLS numbers for the Spring TX Real Estate market have been released and the numbers have provided no real surprises.
Buyers were just not in the home buying mood during the month as evidenced by 32% less sales versus the previous year. 
The months of inventory in the over $500,000 price ranges are at 10+ months with a 40%+ decrease in sales over the previous year.  The stock market's continual downward direction has dried up home buyer activity at the upper price ranges of the real estate market. 
On the other hand, we are experiencing an increase in activity for homes in the lower price ranges.  As we head into summer, I anticipate the lower price ranges of the real estate market will continue to do well as more first time home buyers take advantage of the $8,000 first time home buyers tax credit and historically low interest rates.  Currently 30 year interest rates are in the low 5% range.
Months of inventory for the Spring TX real estate market is at 5.4 months which is over a month less than last year.  So if you think you are seeing less "For Sale" signs you are right. The inventory of homes available in some of our Spring Texas Neighborhoods has decreased from 5% to 1%. 
The days on market for the month was 98 days.  Homes that are priced right for the market and out shine the competition are moving much quicker than 98 days with some receiving contracts within a couple of weeks.
If you are a seller who is contemplating putting your house on the Spring Texas real estate market this summer, I suggest you put that "For Sale" sign in your yard sooner vs later.  There are less homes on the market for your home to compete with now than there will be this summer and less competition will translate into a higher sales price for you.   
Give me a call at 281.804.8626  if you are ready to put your Spring Texas home on the real estate market.
Read also:
 The data represented is from the Houston Association of Realtors MLS for existing homes in Area 13. Area 13 covers the geographic boundaries of East – I45 to West – Hwy 249 to South – Beltway 8 to North – Spring Cypress.