The latest MLS numbers for the Spring TX Real Estate market are in and all you have to do is look at the months of inventory of the various home price ranges to discover where the buyers are.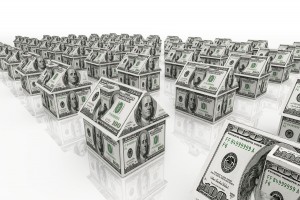 The months of inventory for homes priced between:
$100,000 to $189,999 are 4.1 to 5.5 months
$190,000 to $399,999 are 6.2 to 8.4 months
$400,000 to $1 million+ are 10 to 22.8 months
The stock market's impact on the investment portfolio of the over $400,000 home buyer has caused this group of buyers to develop a wait and see mentality.  These home buyers are in no rush to increase their expenses by purchasing a more expensive home.  
On the other hand, we are experiencing an increase in activity for homes in the lower price ranges.  As word spreads about the $8,000 first time home buyers tax credit and the lowest home mortgage interest rates on record, first time home buyers are in the Spring Texas real estate market and are looking to cash in. 
The indecisive of home buyers in the lower price ranges is causing them to lose out on the homes they want. Homes I have shown to buyers two weeks earlier are now in contract by the time they want to view the homes again.
Months of inventory for the Spring TX real estate market is sitting at 5.6 months which is over a month less than last year.  The days on market for the month has crept up a bit over last year to 100 days versus 88 days. 
If you are thinking about selling your Spring Texas home and the value of it is less than $190,000, now is the time to put your home on the real estate market. Buyers are out in the lower price ranges and good houses are in demand. 
If the value of your home is over $400,000, I recommend you waiting to put your house on the real estate market.  Homes at the higher price ranges are slow in moving which translates into your home be on the market longer and more inconvenience for you.
Give me a call at 281.804.8626  if you are ready to put your Spring Texas home on the real estate market.
Read also:
 The data represented is from the Houston Association of Realtors MLS for existing homes in Area 13. Area 13 covers the geographic boundaries of East – I45 to West – Hwy 249 to South – Beltway 8 to North – Spring Cypress.