Over the last two years, we have seen several Spring Texas home builders including Kimball Hill Homes, David Powers, Royce Homes, and Newmark Homes go out of business.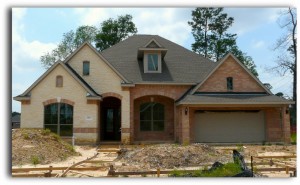 Did the builders inefficiently manage their inventory and that was the cause of their demise? Or was the drying up of the credit markets the cause?  Who knows what the exact cause was but I suspect it was a combination of  inefficient inventory management and the tightening of the credit markets.
The demise of the builders has created a new type of foreclosure homes, a brand new, never been lived in foreclosure.  This is a far cry from the typical foreclosure home on the Spring Texas real estate market which needs paint, carpet, yard care and some tender loving care. 
So buying a new construction foreclosed home sounds like it may be the best of both worlds.  You get a brand new home not needing any repairs and hopefully at a discounted foreclosure price.    
But before you get too excited, let me explain what the main difference is between buying a new construction home from the builder and buying a new construction home from the bank.  The main difference is the warranty coverage provided. 
A builder will provide a 1 year or 2 year so called "bumper to bumper" warranty and a 10 year structural warranty.  A bank will provide NO warranty.  Now, you probably will be able to get the bank to agree to pay for a 1 year home warranty but the coverage is significantly less than the coverage provided by the builder since it does not cover structural items and although nominal there is a charge for all service calls.  
So is buying a new construction foreclosure home instead of a new construction home from the builder for you?  It all depends upon the level of risk you are willing to assume. If the final sales price is below market value, then yes it may be worth the additional risk and cost you will be assuming from an inferior warranty. 
The photo to the top right is a partially completed David Powers home in the Lakes of Cypress Forest subdivision that is now bank owned.