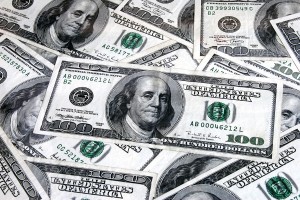 Like most people, before I got into real estate I had absolutely NO clue how Real Estate Agents got paid.  I had only known one Real Estate Agent and she was the Real Estate Agent I used to help me buy my first home and whose services I used to sell my first home two years later.
What I thought was Real Estate Agents must make a ton of money because on my closing statement for the sale of my home the line item identifying the Real Estate Agent fee was a big number.
Oh boy was I ever naive. I was only enlightened as to how naive I actually was when I decided to become a Spring Texas Real Estate Agent.  Real Estate Agents are on 100% commission.  If we don't sell a home by either representing a buyer or a seller in a real estate transaction, we don't get paid. We don't get paid when we show a home nor when we take a listing nor when we hold an open house. We only get paid when we sell a home, plain and simple.
I am not an employee but an independent contractor for my broker, Better Homes and Gardens Gary Greene Realtors.  Employees and independent contractors are two very different working relationships.  In my prior business life when I was an employee, my employer significantly subsidized my health insurance expense, twice a month he paid me a salary and paid the employer portion of the taxes on my salary, provided me with paid vacation and days off, and matched a portion of my contribution to my 401K retirement program.  Life was good.
As a Real Estate Agent and an independent contractor, I only receive a paycheck when I have a closing, my health insurance has an outlandish deductible and is designed to only handle major problems, I am required to have more insurance on my automobile since I transport clients in it, I am considered my own employer so I have to pay both the employer and employee portion of taxes on my income, there is no such thing as paid vacation or paid days off, and no one contributes to a retirement program on my behalf.  Plus I also have business expenses such as phone, Internet, insurance, auto, Realtor association dues, MLS fees, Supra fees, and marketing expenses that I have to pay with the commission I earn.
I really enjoy being a Spring Texas Real Estate Agent but there are significantly more costs with being a Real Estate Agent than I had imagined.
How much does a Realtor earn in a year?  According to the National Association of Realtors, the median gross income for Realtors in 2014 was $33,900 which is before business expenses.
Read also: