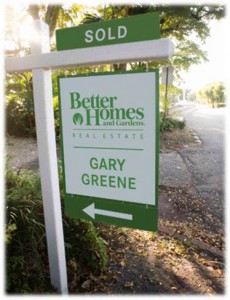 A term most buyers are not familiar with is broker reciprocity. What broker reciprocity means is that as a Spring Texas real estate agent I can show you any real estate company's listings. It doesn't matter whether the "For Sale" sign in the yard says ReMax, Coldwell Banker, Better Homes and Gardens Gary Greene, or any other real estate company because I can show all homes.
I show buyers the homes they want to view and not just the homes listed with my broker, Better Homes and Gardens Gary Greene, Realtors.  Why?  Because my job as a buyer's agent is not to find buyers a Better Homes and Gardens Gary Greene listing to buy.  My job is to help buyers find the "the right home" for them irregardless of which real estate company has the home listed.
As a homebuyer, you are not restricted to only being able to work with a real estate agent from the company whose sign is in the yard of the home you want to buy.  You have the freedom to independently choose a buyer's agent because broker reciprocity allows agents to show the listings of other brokers.
Choose your real estate agent and then your home because your buyer's agent can show you any and all homes.  Any home in the State of Texas, that is.
Can Real Estate agents show the homes listed by brokers other than their own?  YES!
Read also: