We all have secrets we are keeping. There are secrets we have with our spouse. Secrets we have with our girlfriends. Secrets we have with our family.  We keep secrets with people we can trust and keep secrets from people we can't trust.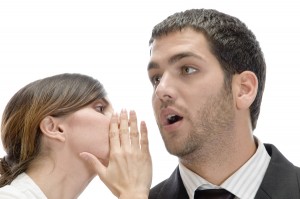 There are certain relationships in which you should have no secrets. They are the relationships where keeping secrets could hurt you either physically or financially. 
For instance, if you keep secrets about your health from your doctor or keep secrets about your finances from your accountant, you could wind up hurting yourself  because you did not trust them with information.  By keeping secrets you have limited your doctor or your accountant's ability to perform their respective jobs to the best of their abilities.
The relationship between you and your real estate agent is another relationship that requires no secrets and lots of trust.  When I am viewing Spring Texas homes with buyers I need for the buyers to trust me and share the likes and dislikes they have about the homes.  If buyers keep secrets from me I am unable to adequately perform my job of  a Spring Texas real estate agent. 
If buyers tell me the price range they want to view homes in is $x to $x, I am only going to send them listings in the $x to $x price range. If buyers want to view homes at a higher price range they need to tell me. Don't keep your true price range a secret from me. I am not going to force you to view or purchase a particular home. The home you choose does not matter to me. I only want to help you find and purchase the "right home" for you. 
If you have decided not to purchase a home or the area of your home search has changed from Northwest Houston / Spring Texas to an area I do not service, don't keep it a secret from me.  I understand circumstances change. Do me the favor of telling me so I can redirect my energies to another buyer who does need my help.  
No secrets, just trust is the relationship buyers need to have with their Spring Texas real estate agents.