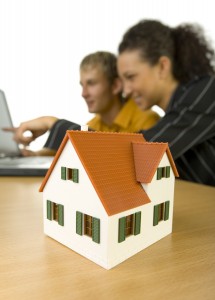 If not, it could explain why your Spring Texas home is not selling.  According to a recent ABC News article, Spencer Rascoff, the CEO of Zillow.com says "Sellers used to have to worry about curb appeal: How does the grass look, etc. Now a seller needs to worry about Web appeal: When a buyer is browsing on the Web, what is their first impression."
How important is web appeal in getting your home sold?  It is crucial.  Without enticing web appeal your home is missing out on capturing the eyes and attention of the 87% of home buyers who use the web in their search for homes.   
To grab the attention of potential buyers your home's listing needs to have more than just a few bad photos.  Your home's listing needs:
Numerous top quality photos. 
Enticing advertising descriptions. I do mean enticing and not boring descriptions of "kitchen" or "another view of kitchen". 
A virtual tour.  Did you know real estate listing web sites allow buyers to filter their searches based upon homes with virtual tours?  If your home's listing does not have a virtual tour it will be returned at the bottom of the search results.
A virtual flyer.  Flyers can be distributed to numerous real estate sites for more exposure of your home's listing.
Blog posts. With over 27.9 million U.S. bloggers and 96.6 million U.S. blog readers the power of blogs and their ability to reach potential buyers can not be denied.  
Distribution to numerous real estate web sites.  On average home buyers search for homes on 7 different web sites. Your home needs to be listed on more than just the top couple of web sites because if its not your chances of getting it sold decrease significantly. 
Whether you like it or not, web appeal IS the new curb appeal and to get your Spring Texas home sold you need a Realtor® who understands and embraces it.