Its official!  The President has signed into law an extension and expansion of the home buyer tax credit.
Below is a summary of the home buyer tax credit provided by the National Association of REALTORS®: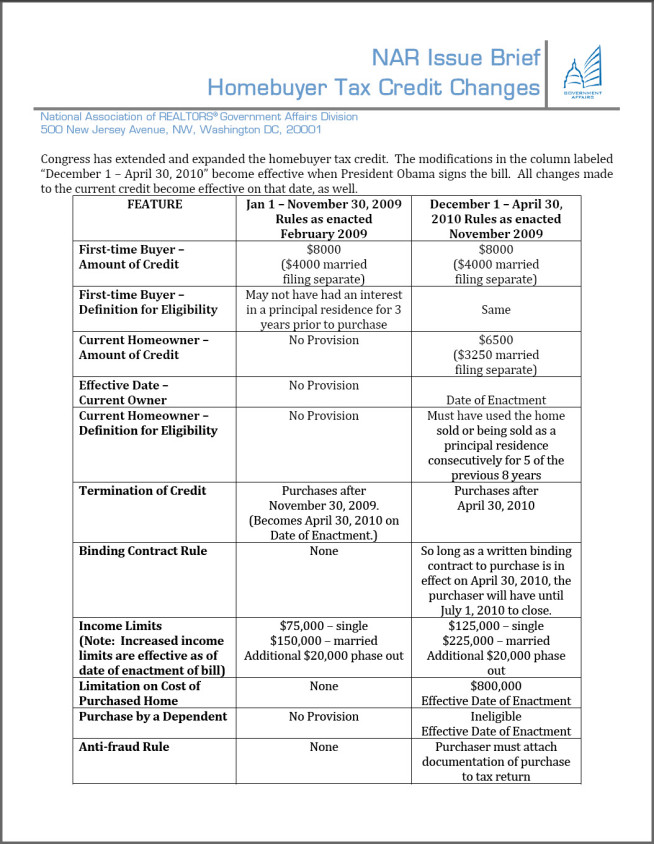 If you were still working on getting your credit into shape or maybe you just weren't finding the perfect Spring Texas house for sale to call "home", relax because you have been given a little extra time to claim your share of FREE money from the U.S. government.
You haven't missed out on low interest rates either because the interest rate for a 30-year FHA mortgage is still hovering in the low 5 percent range.  The mortgage interest rates are going to have to rise over the next couple of years because its not possible for rates to continue to remain this low.  What should you expect the interest rates to increase over the next couple of years?  The Mortgage Bankers Association predicts the 30-year fixed rate to be 5.6% by the end of 2010, 6.1% by the end of 2011, and 6.4% by the end of 2012.  These are still low rates if you compare them to the 10% interest rates we experienced in the early 1990s.
This time around the home buyer tax credit is not just for first time home buyers. If you have used your home as your primary residence for 5 consecutive years of the last 8 years, you too can get a little FREE money up to $6,500 from our government on the purchase of a new ("move-up") home.  Not too shabby.
I am eligible for what I will call the "move-up" tax credit but I love my house and it fits my needs so I am going to stay where I am at.