With the February 2009 numbers of home sales down 30% and median sales price down 16%, the Spring Texas real estate market was off to a frightening start.  The 8.5% of the Houston Realtors who decided not to practice real estate at the end of 2008 were starting to look like the smart ones in the room.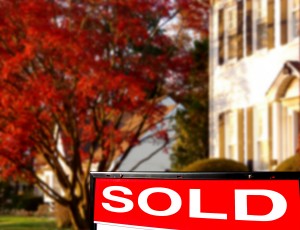 As we progressed further into the year, our government finalized a first-time homebuyers tax program and a program to purchase mortgage backed securities keeping interest rates at record lows plus the stock market began to recover.  All of these events combined helped the Spring Texas real estate market to end the year signficantly stronger than how it began.
With home sales (2,288) being down 11% and the median home price ($137,000) being down 2.5% from 2008, the real estate market for 2009 was not great. Its all relative though because if you compared our market to real estate markets in other parts of the country, our market fared significantly better.
What should you expect from the Spring Texas real estate market in 2010?
New construction – Flat.  Metrostudy  expects about 18,000 new homes to be built in the Houston area which is the same number as 2009.  New homes levels will be at 65% of 2006 when 51,000 homes were built.
Interest rates – Low through Q1 then increase. Interest rates are generationally low.  They will continue to hover in the low 5 percent range while the government continues its commitment to purchase mortgage backed securities.  At the conclusion of the program which is anticipated to be the end of March, the interest rates will begin rising.  They will end the year around the mid to upper 5 percent range.
Hottest price ranges – $400,000 or less. During the first half of the year, the hottest price ranges will mirror 2009 which were homes priced at $400,000 or  less. After the homebuyers tax credit programs end on June 30th, I predict the lower price ranges will still be the drivers of the market.  The economy along with higher paying jobs are required before we will see an increase in sales activity at the upper price ranges.
Home prices – Stable. Less new homes will favor the resale market.  The less competition will keep prices stable and provide upwards pressure.
Whose market? Buyers or Sellers?  – Dependendent upon the price range. $200,000 or less price ranges the sellers will have a slight upper hand in the market, $200,000 to $400,000 will be a balanced market, and $400,000+ will be a buyers market.
How will 2010 compare to 2009?  In the end the total numbers of homes sales will show a slight increase over 2009.  The median sales price will also experience an increase as more homes will be sold in the higher price ranges as the economy improves.
For more numbers, check out the Real Estate Market Reports category.
The data represented is from the Real Estate Center at Texas A&M University and the Houston Association of Realtors MLS for single family existing homes in Area 13. Area 13 covers the geographic boundaries of East – I45 to West – Hwy 249 to South – Beltway 8 to North – Spring Cypress. A good portion of the houses in MLS area 13 have a Spring TX mailing address