Have you heard about QR codes?  If you haven't, you will soon. Ralph Lauren, Pepsi, Coke, and McDonalds have been using QR codes in their advertisements in Japan for years.  But 2011 will be the year QR codes finally invade the U.S.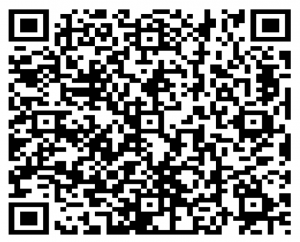 A QR (Quick Response) code is a 2 dimensional code that is readable by smart phones.  You simply download a QR Reader APP on to your smart phone, point your phone at the QR code,and you're redirected to a website containing information on the product or service.  No more typing in long urls on your phone while hoping you don't fat finger the wrong letters.
Will QR codes become popular?  Think about these numbers for a moment … 93% of Americans own a mobile phone, 30% of those are smart phones, and by the end of  2011 smart phones are projected to increase to 42%.  As we are a society on the go our mobile phones are being used for much more than just making phone calls.  The QR code's ability to simply and quickly provide us with additional information has it destined for popularity.
How will QR codes change Spring Texas real estate?  One significant way is the ease at which buyers will be able to get information on homes for sale.
Picture this … You are driving around a Spring Texas subdivision and you see a house for sale that you think looks great from the curb. You wonder if the price of the home is in your budget and also if it has a game room.  You could get out of your car and grab a brochure from the box because the price is probably listed on it and it may identify if the home has a game room.
But if the listing agent has a QR code on the yard sign, you don't need to get out of your car. You point your smart phone at the QR code and you are redirected to a website with additional information and photos of the home. Cool?  You bet!
Before you list your Spring Texas home for sale ask the Realtor® if he / she will be using QR codes.  If the answer is no, call another Realtor®. If you don't you could be missing out on potential buyers.
Give QR codes a try by pointing your phone at the QR code above.
Read more: