Has your house been sitting and sitting and sitting on the Spring Texas real estate market?  Has it been more than 45 days since the last time you had a showing?  Maybe on the reasons below is stopping your house from selling.
Your house won't sell because:
1. Unavailable for showings – Do you require 24 hours notice?  Do you require confirmation of all appointments? Do you require 1 hour showing windows? Do you restrict showings to certain days of the week?  Showings occur at convenient times for buyers which may not be convenient for sellers.  Unless you are on your death bed, don't turn down a showing. The showing you turned down could be the one you have been waiting for.
2. Poor condition – Buyers don't and won't buy your lived-in house.  Replace the stained carpet. Repair and paint the beat-up back door. Stain the weathered front door. Change the filthy air filters. Replace the grungy shower caulk.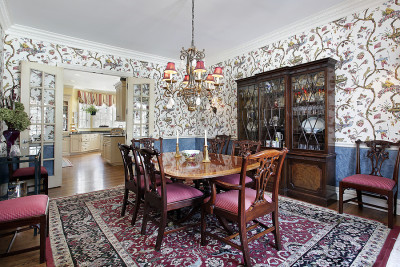 3. Bad photos – The majority of buyers begin their search of homes for sale on the Internet. If the photos of your house were taken from your Realtor's car window or they are dark and grainy, buyers are going to say "NEXT".  Buyers have plenty of homes to look at and if the photos of your listing don't grab the buyers then they won't schedule a showing to view it.
4. Over priced – Pretend you're a buyer and search Spring Texas homes for sale.  How does your house stack up to other houses listed at the same price.  Be honest!  Your house may be better than those other houses but what about your subdivision.  Has there been a lot of foreclosures and short sales in your subdivision pushing prices down?
5. Out-dated –  Yes, I know it seems frivolous to replace the brass light fixtures when they are in perfect working condition.  It also seems to be a waste of money to remove the wallpaper. But … buyers don't want out-dated. They want updated.
6. Incomplete or Mistakes in listing data – Buyers have an enormous amount of flexibility on how they can perform searches.  If your listing data is incomplete or inaccurate, your house is either not be shown to buyers or being shown to the wrong buyers.
7. Not a product – Does your house look like it's your home? Are your kids names on their bedroom doors? Do you have photos of the family over the fireplace?  Is your kids' school schedule taped to the refrigerator door? When you put your home on the Spring Texas real estate market it's no longer your home.  It is a product.  A product that you are wanting someone to buy. Buyers can't envision your house as their house when all they see is your home.