Prudential Gary Greene stands alone in the Top 100
Prudential Gary Greene Realtors is the only HOUSTON based brokerage to break into the Top 100 on RisMedia's list of Top Brokers in the Nation.  In 2011, Prudential Gary Greene completed 6,509 real estate transactions with a sales volume of $1,576.526,862 ranking 55 and 53, respectively.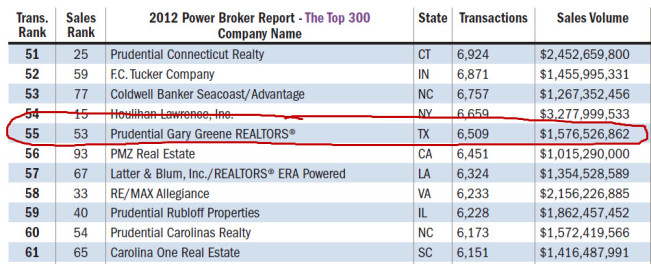 Thank you to all the buyers and sellers our brokerage had the opportunity and the pleasure to service in 2011.  When you are ready to sell your Spring Texas house, give us a call at 281.804.8626.
List with the local leader, Gary Greene Realtors