When working with buyers relocating to the Spring Texas area, I am typically asked "What's the crime like in Spring Texas?" That's a loaded question because the National Association of Realtors code of ethics prohibits Realtors which includes me from directly answering the question.
What I am permitted to do is to provide a source where you can check out the crime rates yourself. You can then form your own opinion about the crime in the Spring Texas area.

The best source I have found for information on crime is www.crimereports.com.  The Harris County Sheriff's Office is the source of information and the site is extremely user friendly.  Type in an address and the crime reports are quickly generated. The date range is defaulted to the last 14 days but you can change it to show you the last 30 days or you can select a custom date range.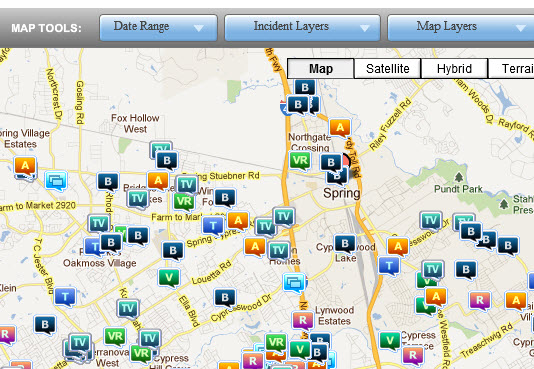 You can also specify the type of crime report / incident you would like to view such as breaking & entering, robbery, theft of vehicle, family offense, or missing person.  In addition, you have the ability to overlay the location of registered sex offenders.
And yes, there is an APP for it too. You can download CrimeReports for the iPhone from the iTunes App Store.
When you are ready to go view homes for sale in Spring Texas, give us a call at 281.804.8626 or 281.300.3141.