Should you have the Spring Texas home you are buying inspected?  Yes.  But do you need an inspection if the home is new?  Most buyers think the answer is No. But the answer is still the same – Yes. Just because the home is new doesn't mean it was built correctly.
I know … the builder told you he was having the house inspected.  So why should you spend money on an inspection when the builder has already had the house inspected?  Because the inspector hired by the builder works for the builder.  He does not work for you. You do not get a copy of inspection report prepared by the builder's inspector. Thus you don't know what was identified as being in need of repair nor do you know if it was repaired.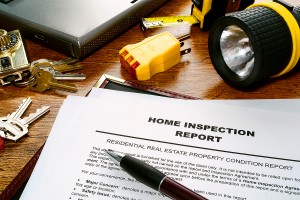 What could possibly be wrong with a new construction home?  Below are some of the items I have seen on inspection reports of new homes:
Gas range not vented to the exterior
Missing ceiling insulation
Undersized return air duct
Water leak underneath the sink
Bathroom exhaust fan not operating as intended
Bathroom exhaust vent line separated in the attic
Improper breaker size at main service panel for larger condensing unit.
Whether the home was built 30 years ago or 2 months ago, I always recommend buyers get Spring Texas homes inspected. If you get a new home inspected, the builder will fix the items listed on the inspection report.  If you don't, those same items will show up when you go to sell your Spring Texas home.  The only difference is who pays for the repairs … You or the builder. I prefer the builder and I suspect you would too.
Read also: