The decision to sell or not to sell is not always an easy decision.  Sometimes it's only after the you have signed the contract that remorse sets in. Maybe your situation changed or maybe your net proceeds is going to be significantly less than what you thought.  If you have changed your mind and no longer want to sell your Spring Texas house, what do you do?  Can the buyers make you close if you don't want to?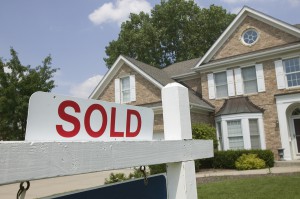 You and the buyers entered into a legally binding contract in which you agreed to sell the buyers your house at a defined price and by a defined date.  If you decide not to sell your Spring Texas house, you are in DEFAULT of the contract.  In section 15 of the real estate contract: "If Seller fails to comply with this contract, Seller will be in default and Buyer may (a) enforce specific performance, seek such other relief as may be provided by law, or both or (b) terminate this contract and received the earnest money, thereby releasing both parties from this contract."
Bottom line: No matter what your reason for not wanting to sell your house, you entered into a legally binding contract to sell it. If you don't fulfill your obligation and close, the buyer may or may not sue you for specific performance.
Read also: