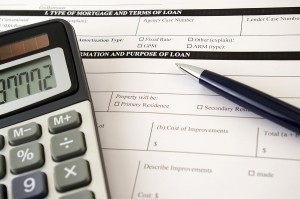 I know Spring Texas home buyers must think that Realtors are just nosey people. Because you, potential buyers, are thinking why does it matter if you have been preapproved for a loan. You just want to view the home. You may not even like it and won't want to buy it. So why do Realtors ask you if you have been preapproved for a loan?
1. The most important reason is we don't want to have your dreams shattered. Let's say we have been out looking at Spring Texas homes for the past several months and we have just found "the ONE" house for you. Now its time to get preapproved for the loan. You talk to your lender and he tells you because of a recent car loan you can not qualify to borrow the amount needed to purchase the house.
2. Saves you time. If we do not know the loan amount the lender will approve, we may be looking in the wrong price range of homes. Why waste months of your time viewing homes in a $200,000 – $225,000 price range only to find out later that according to the lender you need to be considering homes priced from $130,000 to $160,000.
3. You risk losing the home to another buyer. The majority of the time sellers will not even respond to your offer without first receiving your preapproval letter. So while you are scrambling trying to talk with lenders and get a preapproval letter, another buyer who has a preapproval letter submits an offer on the house you want. The sellers negotiate with the buyer who has a preapproval letter and now the preapproved buyer is under contract with the seller on your house. You may have submitted your offer to the sellers first but they are not going to wait for you to get a preapproval letter. The sellers do not want to risk losing the interest of the preapproved buyer because you may not be able to get loan preapproval.
4. Knowing and understanding the NUMBERS – How much will you have to put down? How much are the closing costs and prepaid costs? What is your estimated monthly payment including principal, interest, homeowners insurance, and taxes? During the process of preapproving you for a loan, the lender will prepare you a GFE (Good Faith Estimate). The good faith estimate will detail the closing costs, the prepaid costs, the down payment, and your monthly payment. In addition to making you a more informed buyer, you will also know the amount of money that will be required in order for you to close on the house.
Read also:
Lenders will provide you with a preapproval letter FREE of charge. We have good working relationships with several reputable lenders and would be happy to provide you with their contact information. Just give us a call at 281.804.8626 or 281.300.3141. We look forward to hearing from you soon and helping you through the entire process of purchasing a Spring Texas home.