Around 3 am in the morning of Saturday, September 13th, I was awaken by the sound of Hurricane IKE roaring through our town of Spring Texas. I was not able to return to sleep the rest of the night as the sound of the howling of the wind and the beating of the rain kept me awake. The whole experience felt as if I was on a dingy in rough seas because the rain fueled by the wind made it sound like waves were crashing against my window panes.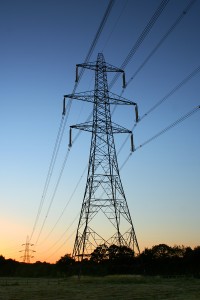 Our electricity was knocked out around 1:30 am Saturday morning but the water, gas, and my land line were all still working. Later in the day, cell phone service went down. During hurricane Rita's descent on our area, our electricity was only out of service for about an about which made it possible for us to receive the majority of our news updates by watching the weather channel.
Not this time. With no power, we called our family members in other states for updates on the location of the storm. We did have an additional and unexpected source of news. Somehow during the mist of a hurricane, the local paper, our Houston Chronicle was able to be safely delivered to our front yard. By the end of Saturday, hurricane IKE passed but not first without making its presence known.
We live in a community that was established within the last five years and as such the majority of the trees are 25 feet or smaller with the average size being about 12 feet tall. Thus the damage that was felt in our subdivision was minimal as it was limited to down tree limbs and some newer trees were left standing at a 45 degree angle.
The older more established communities in the Spring Texas area received major tree damage with some of the trees causing significant damage to the houses they fell on or went through and older property line fences were completely knocked down. Billboards were split in half, traffic signals went out along with the electricity, and pieces of fiberglass signs were scattered across the roadways.
Over the past couple of days, I have gained a new appreciation and thankfulness for the comforts afforded to me by electricity. The comforts of electricity to run washing machines, microwaves, ovens, televisions, dvd players, hair dryers, curling irons, computers, garage door openers, refrigerators, freezers, air conditioners, and lights.
Things Living without electricity has taught me:
kids do still ride bikes when they don't have their video games, television programs, and cell phones to distract them
having a candlelight dinner with your spouse is romantic
that board games can be fun even when played by candlelight
you can run a laptop computer off your car battery and watch a movie in your car … updated version of drive-in movie
fish will last several days if it has been cryovac packaged
new meanings to the phrases "Bad Hair days" and "Wasting Daylight".
chirping birds can not be heard over the low and loud hum of generators
A small level of normalcy has returned to my life today, September 17th. Our real estate office's power was restored along with its phones, Internet, and email. And it feels so good to be writing a post again. These last couple of days without Internet and email service has thrown me into an unfamiliar world. Countless times over the last couple of days, I instinctly turned on the light switch when I entered a room. Nothing happened of course but it reminded me of how easily it is to take electricity for granted.
It will be days and weeks before the power is completely restored. Our home is still (5 days later) without power as we are just 1 of 1.4 million CenterPoint customers that are in the dark. Within the next week, CenterPoint predicts to have service restored to 50% of their customers. I hope their estimates are right because the sooner we can get service restored the sooner our lives can return to normal. I am one of the fortunate ones who will be able to return to a normal life.
Not all people will be able to return to a normal life as they will be forever impacted. My heart and prayers goes out to all them. The families that have lost loved ones, priceless (non-replaceable) possessions, and their homes because of the hurricane IKE.
School districts in the area including Tomball ISD, Cy-Fair ISD, Spring ISD, and Klein ISD have cancelled classes for the week of September 15th – 19th. They hope to re-open for classes on September 22nd but no official announcement has been made yet.
September 18th – UPDATE:
Last night around 8:10 pm, the electricity for our subdivision of Louetta Lakes was restored. You would have thought we all had just WON the lottery based upon the clapping, yelling, and cheering that could be heard through out the neighborhood. After living without electricity for 5 days and now being able to walk into a room turn on the light switch and it actually comes on was THRILLING!!!. Its probably one of those things that "you had to be there" to fully understand and appreciate. We tend to consider electricity as an ordinary everyday item until we don't have it. When the electricity was restored, it was boosted from an ordinary to luxury status. We became the "haves" of electricity instead of the "have nots" of electricity. Especially considering that 58% of CenterPoint electricity customers are still "have nots".