UPDATED: Harris County Proposition 1 PASSES with 73% of voters in favor of Bond Proposition.
Are you tired of the road congestion on Gosling? A Yes vote for the Harris County Proposition 1 "Road Improvement Bonds" could help reduce the congestion. Harris County has four different bond proposals on the November 3rd ballot totaling $848 million.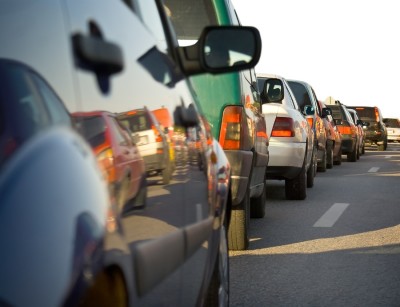 Proposition 1 is a $700 million bond referendum for road improvements of which $60 million is designated for subdivision street repair and replacement. The $700 million in transportation funding would be split between Harris County Precincts 1 – 4 with 30% being made available to Precinct 4.
Harris County does not provide a list of specific road projects prior to bond elections because if the projects were listed then the bonds could only be used on those projects. There are several major projects that could be funded through the bond money including 1) widening Gosling Road from 2 to 4 lanes from Mossy Road to Creekside Forest at an estimated cost of $15.1 million, 2) Gosling Road bridge expansion at an estimated cost of $7 million, and 3) Kuykendahl Road bridge expansion at an estimated cost of $3.6 million.
The traffic on Gosling Road is horrendous. These road projects are desperately need to improve the mobility in the Spring Texas area. The opening of the Grand Parkway will improve east – west mobility in the area. But we are also in dire need of improvements in north – south mobility.
According to Transportation Advocacy Group Houston Region, a Yes vote for Proposition 1 will NOT increase the Harris County property tax rate.
A Yes Vote for Proposition 1 is a vote for faster commute times.
Read also: