As only our third entry in our new series "Spring Texas Neighborhoods", we are just getting started. Each week we provide a snapshot of a new neighborhood. Hopefully providing you with a "feel" for what it is like to call a particular neighborhood or subdivision "Home".
By the end of the weekly series, we will have doubled our quantity of profiled Spring Texas Neighborhoods. Don't worry if you miss a week because the full profile (not just the snapshot) with additional photos of the Neighborhood will be located in the Neighborhoods section of our blogsite for you to view at anytime.
This week, we take a look at the Spring Creek Forest subdivision and find out what makes it a great Spring Texas neighborhood to call "Home".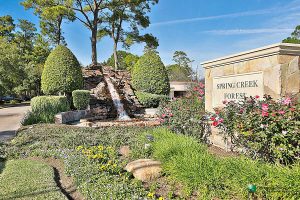 If you desire a little breathing room between you and your next door neighbor, then you will want to consider the heavily wooded, established subdivision of Spring Creek Forest. Known for its large lots ranging in size from 10,000 to 30,000 square feet with the median lot size totaling 15,000 square feet, you are sure to find the extra space you crave.
There are a variety of architectural styles from which to choose including Colonial, Tudor, Contemporary and English Cottage. The majority of the homes were built in the 1970s and home prices range from $140,000 to $220,000. The higher priced homes have seen some renovation over the years. While the lower priced homes showcase the "in" styles of 1970s.
The subdivision amenities include a baseball field, lighted tennis courts, playground area, Olympic sized swimming pool and a clubhouse which is available to rent exclusively by the residents of Spring Creek Forest.
View the complete profile of the Spring Creek Forest subdivision, additional photos and its homes for sale.