Back again with another entry in our new series "Spring Texas Neighborhoods". In which, each week we provide a snapshot of a new neighborhood.  This series is designed to give you more information than where homes are located on a map and more than demographic data that is based on a zip code and pulled from 2000 census data. Our goal is to help you get a "feel" for what it would be like to call a particular neighborhood "Home".
By the end of the weekly series, we will have doubled our quantity of profiled Neighborhoods. Don't worry if you miss a week because the full profile (not just the snapshot) with additional photos of the Neighborhood will be located in the Spring Texas Neighborhoods section of our blogsite for you to view at anytime.
This week its Memorial Northwest's chance to receive its 15 minutes of fame.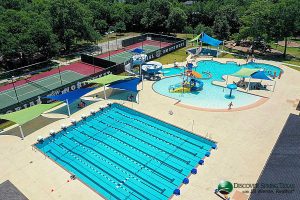 Located between Louetta and Spring Cypress, Memorial Northwest is an established subdivision with beautiful landscaping consisting of towering pines, colorful Crepe Myrtles, old live oaks, and stunning Magnolias.
Homes in Memorial Northwest were constructed between early 1970s and the mid 1990s.  The homes range in price from $125,000 to $525,000 with square footage ranging from 2,500 to 7,000.  The homes have a variety of architectural styles including Tudor, Colonial, Traditional, French, English and Castle (at least that's how one home owner described the architectural style of her home).
The children attend schools in the Klein School District with the elementary and intermediate school being located in the subdivision.
Memorial Northwest has numerous amenities to offer its residents including 12 tennis courts, an Olympic pool with a diving area and wading area for the tots, playground, fitness facility complete with dry sauna and private training lessons and a Community Center with an On-Site Manager. And boasts of having one of the lowest annual HOA fees for a subdivision with a community center and fitness facility.
View the complete profile of the Memorial Northwest subdivision, additional photos and its homes for sale.