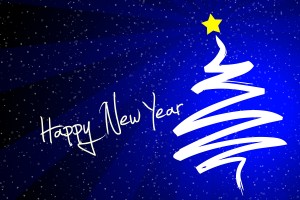 Happy New Year to all my family and friends!!
I gave up making new year resolutions a long time ago. And I don't have any new year predictions to share with you.
What I do have to share with you are a couple of our favorite New Year traditions. Maybe they will become yours too. On New Year's Eve, we stay home and feast on King Crab Legs, kicked up Cajun red new potatoes, and toast to a good New Year. Our toast is usually nothing more specific than just for the new year to be a good year.
On New Year's Day, we watch as many football games as possible and take down and put away the holiday decorations. And we eat as much Texas caviar also known as black-eyed pea dip as we can stand. Because the old adage is that if you eat Texas caivar on New Year's day, you will be blessed with good luck and prosperity through out the new year.
Come January 2nd the Holidays are over for us and it is time to get back to work. Now we did not take the entire month of December off but we did enjoy several days with our family. So we are well rested and ready to go. And with a new year comes the start of our new series on first-time home buying.
If you are thinking about purchasing your first Spring Texas home in 2009, then you will not want to miss this series. Starting in January, we will go step by step through the home buying process from deciding if owning a home is right for you to getting pre-approved for a loan to finding the right home to negotiating the contract to getting the home inspected to closing and moving in.
If you can't wait for the series to begin give us a call at 281.300.3141 or 281.804.8626 and we can discuss the home buying process with you. In the meantime, go ahead and start searching for Spring Texas homes for sale to get a better idea of your wants and needs in a home.
And for anyone who purchased a home in 2008, its time for you to file for your homestead exemption. If the house you purchased already had a homestead exemption on it, good for you because you were able to save a little money. But don't forget you need to file for your own homestead exemption. It is not hard. It is only a one page form. Here are the Harris County Homestead Exemption and the Montgomery County Homestead Exemption forms.
May 2009 be filled with joy, happiness, prosperity, and good health to you all!