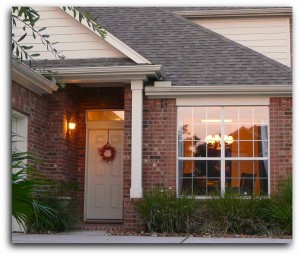 If you are thinking about becoming a Spring Texas first time homebuyer, here's 10 tips for you:
1.  Be choosy but don't be unrealistic. The only home that comes close to being perfect is one you design and build yourself and still later you will think of things you would have done differently.
2. Establish your priorities before you start searching. Put together a list of the features you would like in a home and categorize each as a "must have" or "nice to have".
3.  Review your credit.  Now's the time to review your credit reports to determine if there are any errors that need to be corrected before applying for a home loan.  You can review your credit report for free at www.AnnualCreditReport.com
4.  Get pre-approved first.  Don't wait until you have found the home for you before you talk to a lender.
5.  Don't ask an opinion from everybody you know. All the different opinions will drive you insane. If you need support seek advice from one or two of the most trusted people you know.
6.  Decide when you want to move.  When is your lease up? Can you rent month to month? If so how much more will it cost you?
7.  Think beyond next year.  How long are you planning on staying in the home?  Does the home have the space and features to meet anticipated changes in your lifestyle or family. 
8.  Crunch the numbers.  Don't be "house poor".  When calculating your monthly budget don't stop after you have estimated the costs of prinicipal and interest on your home loan, taxes, and homeowners insurance.  Make sure you add in estimations for home maintenance, lawn care, and decorations.
9.  Go in with your eyes wide open.  Don't skimp by not getting a home inspection. If you were thinking about purchasing a used car you would take it to a mechanic and get his opinion.  A home will cost you significantly more than a used car and you need to have it inspected by a professional inspector. 
10.  Seek help.  The purchase of a Spring Texas home will probably be your largest financial decision. Hire a qualified and experienced buyer's agent to represent you. The majority of the time buyers agents are paid out of the seller's commission payment. You have everything to gain with being represented by a buyers agent and all at no cost to you.
Read also: