Knowing the true status of the foreclosed homes in our Houston Association of Realtors MLS system has been a mystery.  Often times a foreclosed home that was really in contract was still being represented in our MLS system as Active.  But if it is sold why is it still showing as active?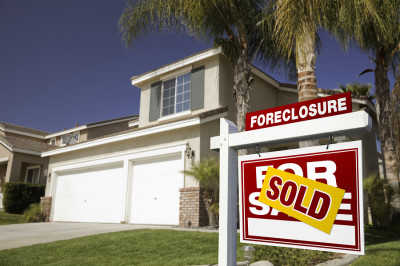 Great question.  It boils down to a technicality.  Here's how it works … the potential buyer and the asset manager for the lender / bank owned home have  agreed to terms of sale and have what is considered a verbally accepted contract.  After the bank and the buyers have agreed to terms, the bank will send additional addendums they require the buyer to sign before the bank will execute the contract.  After the buyers have signed and sent the additional addendums back to the bank, the asset manager for the bank will review the real estate contract and its addendums and then execute the contract.
The time frame from a verbally accepted contract to a fully executed contract on a foreclosure can be as quick as 3 days to as long as 20 business days.  In the meantime, since the contract is not fully executed the foreclosed home is still showing to be active when in reality it is in contract and should be in a pending status.
I have shown numerous Spring Texas foreclosed homes that were supposedly active to only find out later they were in contract.  Showing homes that are in contract is a waste of time but what's worse is having to tell your buyers the home you just showed them and the one they fell in love with is not available because the bank has a verbally accepted contract.
Good News!!!  The Houston Association of Realtors MLS Advisory Group has finally recognized the problem caused by the time delay between verbally accepted contracts and executed contracts on bank owned properties and have made a MLS rule change.  Now, listings that are bank owned are required to be reported as pending within five (5) days of acceptance of a verbal offer if the bank is no longer accepting additional offers.  With the new MLS rule change, you can now search homes for sale in Spring Texas and know if a foreclosed home shows an active status that there is a much great probabitlity of it actually being available.
Read also: