Who decides the closing date?  Do the buyers?  Do the sellers? Do the real estate agents? Does the loan officer?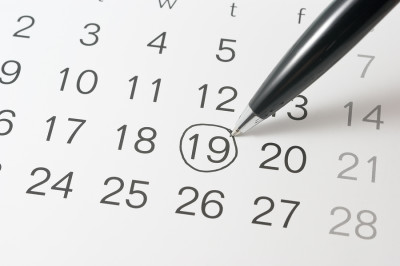 In a residential real estate transaction there are many terms that will need to be negotiated between you and the sellers and the closing date is one of them.
As a buyer, you are probably ready to move-in to your new Spring Texas house tomorrow.  As the sellers can't seem to get their stuff, out of what you are already calling your house, soon enough.
As a seller, moving out tomorrow would be impossible because over the years you have lived in your home you have collected stuff.  Not just a little stuff but a lot of stuff.  All of it needing to be packed. Packing which certainly can not be done in just one day.
As a buyer, its impossible to try to predict what date the sellers would prefer to close on.  Instead its just best to worry about what date fits your schedule. Later you can determine a date that will work for both yours and the sellers schedules.
Where to begin?  To decide upon a date to close on, you need to ask yourself a series of questions:
How long will it take your lender to process your loan?  30 days? 45 days?
Do you have any upcoming trips that will have you out of town on certain days?
Do you have to be out of your apartment or the place you are currently living by a certain date?
Are you trying to bring the bare minimum amount of money to the closing  table?  If the answer is "Yes", then you will want to close towards the end of the month to reduce the quantity of days you are charged interest on your home loan.
In Spring Texas, closings take place at title companies.  Closings only occur Monday – Friday.  As the title companies are NOT open on Saturdays and Sundays nor on Holidays.  So those days are out.
When are you wanting to move in?  If you are wanting to move in over the weekend, then ask for a closing date that falls on a Friday.
Review your answers to these questions and decide what date works best for your schedule then let the negotiations begin.  Typically negotiating the closing date is fairly easy, especially if the sellers are truly wanting to sell their Spring Texas home.  But there are other times when deciding upon a closing date turns out to be the most difficult term for buyers and sellers to reach an agreement on.
Read also: