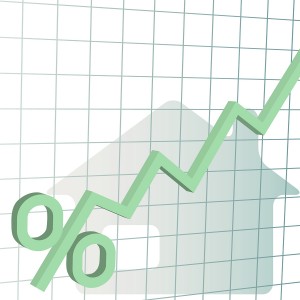 If you are planning on buying a Spring Texas home in the near future, you can expect to pay more.  As mortgage interest rates are on their way back up.
Over the last 14 months or so, the Federal Reserve  has been keeping mortgage interest rates down through the purchase of $1.25 trillion in mortgage backed securities and home buyers benefited by locking in ridiculously low interest rates. Some of our Spring Texas home buyers locked in rates as low a 4.5% or 4.75% for a 30 year loan.  Now, the party's over and rates are on their way back up.
How fast will the interest rates for home loans rise?  There are numerous predictions floating about with a level of consensus that we should expect rates to be in the mid to upper 5% range by the end of 2010.
What impact will the rise in mortgage interest rates have on the Spring Texas real estate market?  Over the next couple of months, the rising interest rates will put additional pressure on Spring Texas home buyers to make buying decisions and our market will experience an increase in home sales.   By mid summer, interest rates will have less impact on our real estate market.  In order for our real estate market to experience an increase in sales, we need to create jobs.  When people have jobs and feel confident they will continue to have jobs is when they feel comfortable in making large financial purchases.
Low interest rates, low home prices, and home buyers tax credits are great incentives for people to buy homes. But to really help the housing market we need more people with jobs.