Why does it cost more tods live in a gated community in Spring Texas and is it worth it?  The first part of the question I can answer for you.  Whether it's worth the extra cost is one of personal opinion.
We have several gated communities in Spring Texas including Estates at Creek Ends, Spring Lakes, Lakes of Cypress Forest, Bainbridge Estates, Canyon Gate at Legends Ranch, the Falls at Champion Forest, Cypress Forest Lakes, the Sanctuary and more.  The annual home owners association (HOA) fees for these gated communities range from $815 to $1,800 while non-gated communities in Spring Texas range from $400 and $750.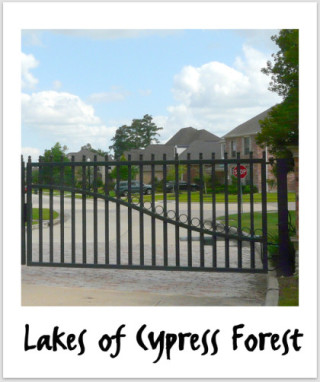 Why does it cost more to live in a gated community?
There are several reasons ….
1) cost of the gate  (initial and ongoing maintenance) – The gates do break down.
2) cost of the guard –  Some communities are gated and guarded.
3)  cost of the streets –  In non-gated communities, the county is responsible for street maintenance.  In gated communities, the HOA is responsible for street maintence.  Our subdivision streets don't require a lot of maintenance but when they do it is expensive.  Pot hole can easily run into the tens of thousands of dollars to repair.
The more homes in the gated Spring Texas subdivision the less expensive the annual HOA fee will be. The annual cost will be spread amongst a higher quantity of home owners and thus the cost borne by each home owner will be less. The HOA fees vary due to the size and the level of amenities in the subdivision.
Read also: