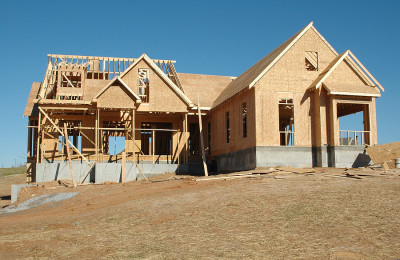 The National Association of Home Builders announced that builders are listening to buyers preferences and constructing smaller homes. After nearly 30 years of increases, the size of new single-family homes built experiences its first decrease.
The nationwide average of 2,438 sqft for homes built in 2009 is about a 100 feet smaller than the homes built in 2007.  The homes built in 2008 were about the same square footage as 2007.
Several years ago, Spring Texas home buyers wanted the biggest house they could afford.  This was especially true if the buyers were relocating to Spring Texas from out of state.  It was around the time Hurricane Rita came through in 2005 and caused utility prices to increase that buyers became more concerned about the heating and cooling costs of the 4,000+ sqft McMansions.  Buyers began to question whether they really needed a 4,000+ sqft home. The demand for the larger Spring Texas homes started to decrease while the demand for smaller homes began to increase.
According to the U.S. Census Bureau's data, for years the percentage of 2-story homes being built has continually increased while the percentage of 1-story homes has decreased.  But starting in 2006, the trend has been reversed as more buyers are demanding 1-story homes.  We are experiencing the same trend of increase demand for 1-story homes in the Spring Texas real estate market.  With the baby boomer population continuing to age, the demand for 1-story homes will continue to increase.
Read also: