Would your annual transportation costs be less if you lived in a home in Magnolia or in Spring Texas?  A tool named Abogo can help you answer the question.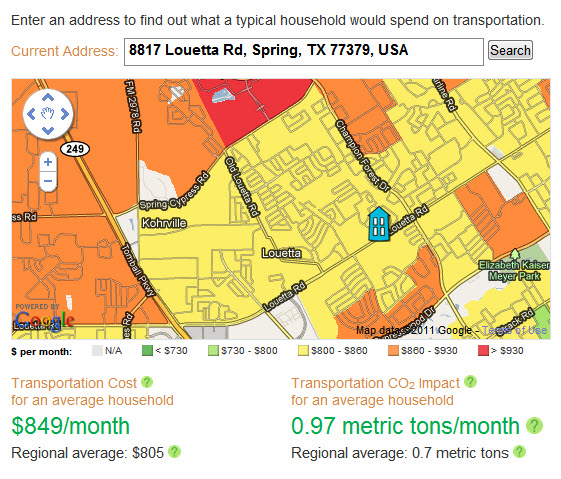 I used Abogo to calculate the monthly transportation costs based upon the address of our Better Homes and Gardens Gary Greene offices at 8817 Louetta Spring Texas.  According to Abogo, the monthly transportation costs is $849.
Abogo considers more than just your commute to work in its calculation. It also calculates the trips made for personal/family business, shopping, and other social/recreational trips.
You can give Abogo a try for yourself by clicking on the image above.  Type in the addresses of the two homes you are considering buying and find out which home's location would cost you less money.
Read also: