We are finally beginning to get our first look at the 2010 Census data as the population counts are released on a state by state basis. Below is a table identifying the ethnicity breakdown for Spring Texas and its population growth over the last 10 years.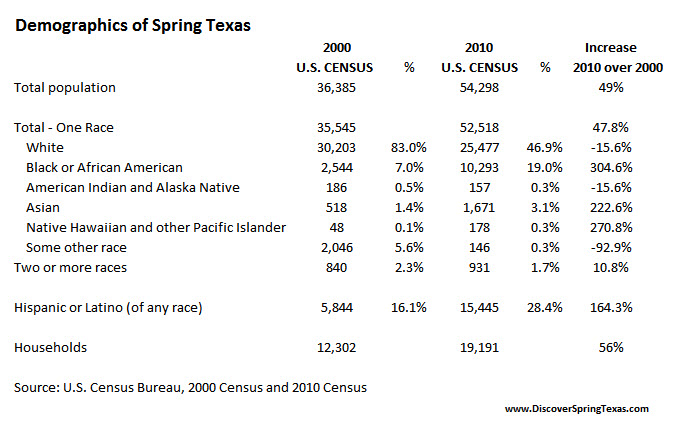 Spring Texas is a census designated place (CDP) within the extraterritorial jurisdiction of Houston in Harris County. A CDP is a concentration of population identified by the U.S. Census Bureau for statistical purposes. The CDPs provide statistical data for areas that are not legally incorporated.
U.S. Census data for the state of Texas and for Harris County are accessible here.  The population of Spring Texas represents a mere 1.3% of the total population of Harris County of 4,092,459.