Is wine from Texas as good as wine from California? You be the judge at the 13th annual SpringFest Art and Wine Festival in Old Town Spring. Over 15 Texas wineries will be on hand offering their nectar from the gods for tasting. You might even discover a wine that will become your new favorite.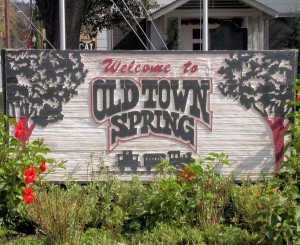 The particulars on the 2011 Old Town Spring Art and Wine Festival:
Location: Old Town Spring Spring Texas
When: Saturday, March 5th 10 am to 6 pm and Sunday, March 6th 11 am to 5 pm
Cost: If you are not going to taste the wine, it's free. But that's no fun. To taste the wine, it's $25 for 5 tastings and $1 per tasting thereafter. You can get a $5 discount if you purchase your tickets online by 5 pm on March 4th. To remind you of the good time you are bound to have, you get to keep your tasting glass.