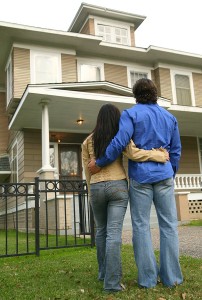 You have your down payment saved up and you are ready to move out of your cramped 1 bed apartment and buy a Spring Texas house. But you don't want to be paying for both an apartment and a house for too long so when should you start your hunt for a house?
To minimize your overlap of housing expenses, you should start viewing Spring Texas homes for sale 90 days before the end of your apartment lease.  This would give you time to get pre-approved for a loan, 40 days to find the right home and get it into contract, 45 days to get it financed, and 5 days to move from your apartment to your new home.  If it takes you longer than 40 days to find the right home, you can always renew your lease on a month to month basis until you do find the right home.
A good place to learn more about buying a home is by reading our first time home buyers guide to buying a home.  In it, we cover the steps of finding and buying a home from getting pre-approved for a home loan to searching for a home to negotiating the contract to getting the home inspected to getting the home insured to getting it appraised to what to expect on closing day to what you should do after you move-in.