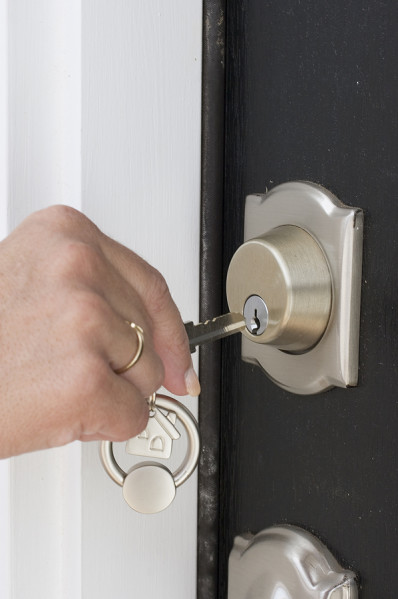 On a recent Saturday, I had scheduled showings to view 8 homes in Spring Texas. There was one home in particular my buyers were extremely anxious to view.  The home was within their budget, it had been recently updated, it had a good size backyard, and it was on a greenbelt. This Spring Texas home checked all the boxes on their list of criteria.
On our way to the front door, we chatted about all how wonderful the neighborhood was and how convenient it is to I-45.  I accessed the box with my Supra Key and grabbed the key to the front door. For the next 15 minutes I tried to open the front door. I tired the top lock. I tried the bottom lock. I turned it to the right. I turned it to the left. I put the key all the way in. I put the key 7/8 of the way in. I jiggled the key.
No luck. The key was not going to open the door. In one last attempt to gain access to the house, I went around to the back of the house looking for another door that the key just might work in. No such luck. The back door was a sliding patio door.
I returned to the front of the house where my buyers were peeking in the window. I told them we could reschedule the showing for another day and hopefully by then the sellers will have the key working. Their response was "No, let's just move on".
What one thing can you do to increase showings on your Spring Texas house?  Get a key that easily unlocks your front door.
Read also: