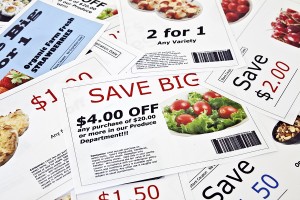 Where do the most frugal people in the U.S. live?  According to a recent study by SaveEveryday.com, the nation's leading mobile couponing site, the most frugal city in the U.S. is Houston.
Rounding out the list of top 10 most frugal cities in the U.S. are Chicago, San Antonio, Columbus, Indianapolis, New York, Miami, Dallas, Jacksonville, and Las Vegas.
Energized by sites such as Groupon, Yelp, and FourSquare couponing has grown in popularity. Smart phones have eliminated the need for scissors as coupons can now be loaded directly to your phone.  Couponing has gone main stream with more than just middle age soccer moms couponing.
Houston continues to show up on more and more lists as people finally discover that Houston is more than just oil, gas, cow patties, and cowboy hats.
Read also: