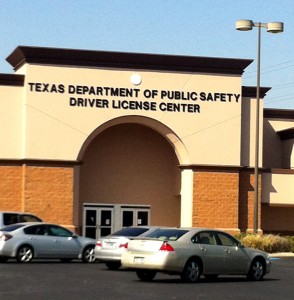 The old Albertsons store at 4740 Spring Cypress and Kuykendahl in Spring received a face lift and now a new tenant.  The space has become a new driver license megacenter for the  Texas Department of Public Services (DPS).  The Spring driver license center has 22 work stations and is designed to handle up to 700 customers a day.  It will be one of six new megacenters scheduled to open around the state of Texas.
The Texas DPS is employing new technology at the megacenters to reduce wait times at the DPS.  The technology will allow you to reserve a spot in line via the Internet and send you a text when your spot at the window is nearing.  If your time is nearing and you're not ready, you can request more time.
The technology sounds like it actually has an opportunity to decrease the ridiculously long wait times at the DPS which is a good thing. Because if time stood still, it would have to be at the DPS.
The Spring driver license megacenter opened on December 13th, 2012 and is ready for business. Hours of operation are 8 am to 5 pm Monday through Friday with the exception of Tuesday when the facility is open until 6 pm.