Congratulations, you have been pre-approved for a loan!  You're one step closer to moving into the Spring Texas home of your dreams.  But don't get too far ahead of yourself because it's easy to screw up your loan pre-approval.  As loan pre-approval does NOT guarantee you full loan approval.
Top 7 ways you can screw up your loan pre-approval are by: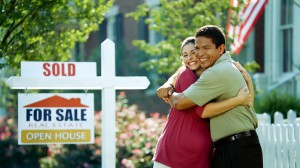 1. becoming self-employed or changing jobs.  Lenders want borrowers who can demonstrate consistent earnings.
2. buying a car, truck or van. Your new car payment combined with your projected monthly house payment could raise your debt to income ratio higher than lender guidelines.
3. spending the money you have saved for your down payment. Buy the house first and then the furnishings.
4. falling behind on your credit card payments.  Lenders are required to check your credit score within 5 days before your closing day.  Late payments could drop your score below the lender's required minimum credit score.
5. buying furniture before buying your house. You can window shop all you want before closing day but wait until after you have closed before buying.  A miscalculation of funds needed to close could you leave with a ton of new furniture but with no new house for it to be delivered to.
6. getting married.  Depending upon the type of loan, your spouse's debt may have to be combined with yours in calculating the debt to equity ratios.  If the debt to income ratio is outside the lender's guidelines, you could find yourself living in an apartment instead of a new home in Spring Texas.
7.  originating new inquires on your credit report.  New credit inquiries for a flat screen, patio furniture, a side by side refrigerator, or whatever else you "need" for your new house can decrease your credit score. Wait until after you close on your house before applying for a Best Buy credit card.
Give us a call at 281.804.8626 or 281.300.3141 for the name and number of a good local lender.  Once you have been pre-approved for a loan, we will meet and discuss the "must have" and "nice to have" features for your home in Spring Texas.
Read also: