Elementary aged kids living in the subdivisions of Albury Manor, Albury Trails Estates, Bellmont Farms, Cottage Gardens, Country Club Greens, Estates at Willow Creek, Stone Pine, Sugarberry Place, Timberdale, Willow Falls, and Willow Glen will be attending a new Klein school for the 2013 – 2014 school year. The subdivisions have been rezoned to attend Klein school district's newly constructed elementary #28, Bernshausen elementary. The elementary was named after the Bernshausen family whom were part of the original Klein settlement.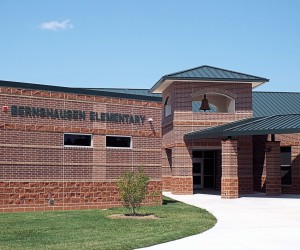 With major employers such as Exxon Mobil moving into the area, the population of Spring Texas will continue to grow. With population growth comes the need for more schools and with more schools comes the need to balance enrollment which means rezoning.
Rezoning is a necessary evil and one which you need to be aware of when making your decision to purchase a Spring Texas home. Unfortunately, you cannot guarantee which schools your subdivision will be zoned to in the future. You can only be assured that your subdivision will be located within the same school district.
Bernshausen elementary, located at 11116 Mahaffey Road in Tomball TX 77375, will conduct its first classes on August 26th, 2013.